Atsushi Tamii

Associate Professor

Particle and Nuclear Reactions 1A Group

Research Center for Nuclear Physics (
Suita Campus

)

10-1 Mihogaoka, Ibaraki, Osaka, 567-0047


tamii
[atmark]
rcnp.osaka-u.ac.jp


http://www.rcnp.osaka-u.ac.jp/~tamii/



Research Interests:

We are studying spin and isospin excitations in nuclei, especially using high energy-resolution measurements of nuclear reactions. We have recently developed an experimental technique on high energy-resolution measurements of proton inelastic scattering at and close to the scattering angle of zero degrees, which is quite unique and powerful for studying electric and magnetic dipole excitation strengths in nuclei.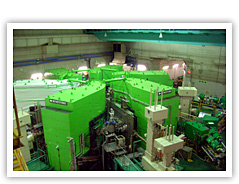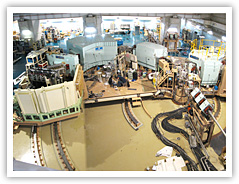 Selected Publications:


Please follow the link.

Biography:

1999.11
PhD, Kyoto University

1998.4-2003.5
Research Associate of Dep. of Physics, Univ. of Tokyo

2003.6-present
Associate Professor of the Research Center for Nuclear Physics,
Osaka University


Other:

My interests other than physics:
Tennis, programming (recent favorite language is JAVA), reading books, etc.